12 tags
WANTED: Apple Seeks Flexible Body.
"Apple Inc is looking for a display specialist to lead the investigation on emerging display technologies such as high optical efficiency LCD, AMOLED and flexible display to improve overall display optical performance." The job listing has since been removed by Cupertino HQ.  We assume, this could be related to a future iWatch (can't see this being released in near term with...
15 tags
Simple. Effective. Inspirational. Advertising....
27 tags
WHERE EX #BLACKBERRY PROS GO? #Telecom
10 tags
#Yahoo Stock Performance Checkpoints According to...
Got to love BI for breaking it down for us.  Look at that small "blip" on the chart for the FREE FOOD!  Woo Hoo…! LOL Bottom-line: Yahoo has an uphill battle to do whatever they think they can do with their content and mobile.  It is a very, VERY busy world out there and right now, all the products (remaining/existing) are a mess.  Ask yourself when was the LAST time you used...
23 tags
#BlackBerry #Z10 Debuts... No Lines, No Waiting.... →
Yup, because we could order the Z10 from a pre-order list. CNBC 's (and WSJ's) "deep analysis" attributes ALL product launch success to long lines, hype, and camp outs…uhuh.  Leave the social media hype (some call them "social media hippies") out of this. Let me put this into context - I am a huge Apple fan but I *love* BlackBerry. But seriously, the...
6 tags
9 tags
@Starbucks Takes Stand. #starbucks
I commend the CEO for standing up to a shareholder regarding their support for marriage equality. Plus a 38% performance data point is nothing to sneeze at. The world has much large issues to address than shareholders that have a hate on. Get over it. But I have a clear ask for the Starbucks brand. Get you digital lead to extend the brand experience to the BlackBerry Z10. Really - the...
8 tags
Watch
I am rather impressed by the U/X, tiles and speed of the Windows Phone and RT platform. Their tablet seems a bit top heavy (screen) vs the keyboard. The keyboard seemed responsive but it felt fragile. Didn't have enough time to actually write a full letter with it but it probably isn't something I would use. At $700 plus, I am about $400+ away from a nice MacBook Air. That said, I do like...
14 tags
Network Outages at @WindMobile - no news from...
I like Wind Mobile. But really folks, a network outage due to an weather or a network upgrade should be communicated as such via twitter or your main page.  Something like, "Some customers could be experiencing network outages due to bad weather or network upgrade." What's the harm in that? No harm, no foul.  I've seen this countless times from other major brands. ...
14 tags
The Rise Of Foreign #Exploits and #Cyberattacks
It has been an interesting couple of weeks.  Outside of the general news reporting about exploits and cyber attacks, it was hard to ignore the chatter from my own personal network of folks, both in technology and the intelligence community, telling me about the rising attacks from foreign shores. Even tonight, a media report on CBC's the National reported about another incident that was...
6 tags
8 tags
5 tags
6 tags
14 tags
Want to Run #Android Apps? On a #Mac or #Windows...
What a perfect coincidence. A colleague told me about another co-worker who has started to build #Android apps for a living. Since I have done more than my fair share of product development and creation from concept to strategy to full service launch, I said sure until he told me it was for #Android.  Sorry, I don't do Android.  Until #Samsung or another 'Droid OEM comes to me with a...
7 tags
How #OBAMA, #BLACKBERRY and #APPLE are ONE and the...
TEAM BlackBerry.  This is WAR. Today, I visited an incumbent retail location (Telus) to get sense of the battle-space, perimeter defense, and the opponents. On the plus side, BlackBerry had some great display placement which was trumped by Apple's larger iPhone5 displays but better positioned and more visible than Samsung's puny display footage in this location. That said, I...
#QNX at 30 Years Serves Many Clients and now #BB10...
We saw QNX during Blackberry's Superbowl commercial last night.  Who are some of the long-list of established clients? Acura Adtran Atomic Energy of Canada Ltd (nuclear) Westinghouse Audi BMW BTI Photonic Systems Inc. Caterpillar Chrysler Ciena Networks Cisco Systems Daewoo DragonWave Emerson Process Management Fortna General Electric GE Transportation GM Hyundai ...
#Blackberry #Superbowl Commercial Mentions #QNX....
If anyone saw the Blackberry Superbowl commercial that is a loyal fan, it was moving and inspiring.  They reference QNX in the 1:45 commercial but few know much about QNX.  QNX > BB10. :D We see the NASA team in space but here's more to feed your curious mind. 30 Ways QNX Touches Your Life. People encounter QNX technology every day when they: Use Twitter, Facebook, or YouTube — QNX...
1 tag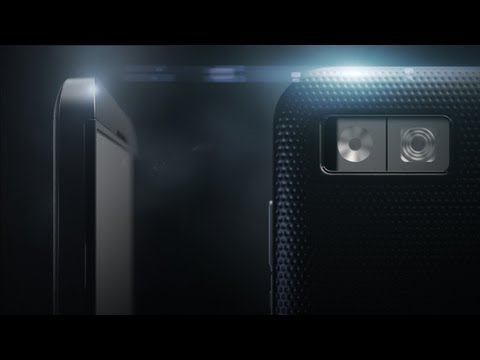 23 tags
5 tags
12 tags
All the #BB10 News FIT TO PRINT. Right Here,...
Folks, lots and lots of momentum with Team Blackberry.  Why not take a look at some of the big new items from the land of the Blackberry. BlackBerry Enterprise Service 10: Launch of BES 10: http://blck.by/U4f14e License Trade Up Program: http://blck.by/Wigh2A Application management : http://blck.by/YHffQ8 What's happening with BES Express: http://blck.by/Xpgpeh BlackBerry 10: ...
10 tags
#Blackberry Rumblings Really Annoy
I have to admit, I haven't been able to catch-up on all the reading but wow, what a turn of events. 3 months ago, folks like CNN.com would not even report about RIM (now known as Blackberry) and spent more time over-delivering on Apple news 3 months ago, the media bickered along about RIM being D.O.A. and there would be no hope 3 months ago, a "leaked" Q10 photo (BB with...
How to Connect RC Electronics in an Electric Model...
An electric model airplane is a complicated model to build, yet a simple one to wire. The electronics contained in an electric airplane all center around the radio receiver, with the various control units connecting to this single receiver. While running the wires along the model's body is a simple process, it does require careful attention to detail as a mistake in setting up the...
11 tags
THE #RIMBOOT BEGINS. #BB10BELIEVE
Team #RIM #BLACKBERRY begins their reboot with an extremely powerful platform.  #BB10Believe. Note: Have spies in the field BBM'ing me screenshots. ;-)
1 tag
11 tags
5 tags
10 tags
Thanks for Choosing #Rogers
What a difference two months makes.  I decided to KILL a "value plan" which Rogers offered for iPhone customers that included unlimited text to Canada, US and International (thank Wind Mobile for that because before Wind, it was unlimited Canada ONLY), unlimited MMS (audio, video, pics) to Canada, visual voicemail, call display and something else (lol)….$20.  I killed this in...
8 tags
#Terminator Singularity is Here - Watch
Wow.
7 tags
A Different View. THIS YEAR.
You see things differently at 40 than you do at 31.  Especially if you got to 40 the way I did. — Steve Earle How about a different view this year…
CHANGE IS IN THE AIR -- 2013 :-)
(photo credit) Happy New Year! If you're a regular visitor/reader, I hope you had a great holiday and hope you have a great start to 2013. I look at change as a great opportunity and a fresh start.  Generally, it is to do something completely new.  And that`s what is going to happen on my side of things. More on this by the end of January or early February but it`s something close to...
3 tags
Happy Holidays! We Finally See Snow!
Well, it "was" animated on Google +.  C'mon Tumblr. :-)
5 tags
[CHEAT SHEET] 2013 Wisdom Phrases. Must Have.
This cheat sheet (timely, I might add) hasn't been required in my daily life but it was shared by one of the people I follow and respect: Mr. Avinash Kaushik from Google Inc.
10 tags
5 tags
Admeris Becomes SALT Technology, Inc.; Moves... →
SAN FRANCISCO, CALIFORNIA and TORONTO, ONTARIO and LONDON, UNITED KINGDOM—(Marketwire - Dec. 10, 2012) - Admeris, Inc., (www.admeris.com) today announced that it has changed its name to SALT Technology, Inc. (www.salt.com); under which it will bring the industry's most complete, cloud-based mobile payments platform. The SALT mobile payments solution comprises a brandable,...
11 tags
#Why I Hate #Hollywood For #Movies!
Hollywood will never get it.  They're so petrified at killing the 'perceived value' for their content that they will go to great lengths to discourage you from buying digital content. As a huge Batman and Toronto Batman (lol) fan, my jaw dropped when I saw the ridiculous pricing for a digital only version of The Dark Knight Rises on Apple Canada's iTunes Store.  This price...
8 tags
#Google 2-Step Verify Makes You Feel Like Jason...
I spent a bit of time reviewing Google Accounts over the weekend.  As Google continues to expand on its universe plans, it has become clear that your Google Account will become your starting point to a world of services.  No different than AppleID, the Google Account is a dominant single-point login dashboard to a myriad of Google services.  As such, I setup 2-step verify because I...
8 tags
#McAfee Story Most Bizarre Story I've Read in A...
Quite a bonus as a digital Wired subscriber to get this iPad single called "John McAfee's Last Stand."  I would never see the day where I would look at McAfee Virus from a different lens.  John McAfee is quite the personality. I read books on Howard Hughes and I think McAfee falls into the same class.  Paranoid.  Crazy.  Wealthy. Peculiar. Etc. Joshua Davis wrote a great...
16 tags
[Slideshare] Scenarios 2025
A colleague forwarded this and while I don't know the people behind it (CHForum.org), there were some interesting slides related to several macro events that have affected nations globally. Comments welcome. Scenarios 2012 from MobileMonday Toronto Executive Director: Oliver Sparrow Oliver is a director, board advisor or non-executive director of a number of companies. He is also...
10 tags
Mesmerized by Another #Playbook Game: #Supersonic
The Blackberry App World community is filled with long-tail game developers that produce some high-quality entertainment for the price of a Starbucks Tall Vanilla Latte. Take Supersonic by Kuuasema.  For $2.99, this game is a steal! Beyond epic game reviews, the game is simple, fun and quite engaging and the music helps!  To steal a sample of the game play, I had to do a bit of juggling between...
8 tags
#Sionic Mobile Selects Admeris for Mobile to...
Source: prweb.com via Alexander on Pinterest ### At Admeris, we champion the entrepreneurial spirit.  We live and breath mobile payments and have spent a lot of time with Sionic Mobile team to align solutions to meet their specific business and strategic needs.  Sionic Mobile can now leverage Admeris Mobile's secure PCI-compliant mobile payment gateway to process transactions with One...
8 tags
[Photo] #CFL #PLAYBOOK by Alex Bosika with #Tech
It's amazing how far we've come.  I can use an iPad to stream the 100th Grey Cup with Toronto Argonauts vs. the Calgary Stampeders using TSN.ca's app. I can then airplay from the iPad to the large screen TV via AppleTV.  That's called a touchdown in technological terms.  Here's my football playbook to highlight this amazing strategy. LOL.  It looks like I...